Merry Christmas 2003
Have a fine holiday and a great year in 2004.
Peter Sjolander
Fullerton, California USA
click here to see some fall family photos for the year 2003.
click here to see photos from my summer 2003 trip to the Yukon.
A few more Thanksgiving pictures.
I got a new digital camera that can also take video,
so here is a 2 second (700k) video clip of Tom and Maria.
Video seems to use a lot of file space for the length of time.
---
My favorite photos of 2003.
Me and my kids.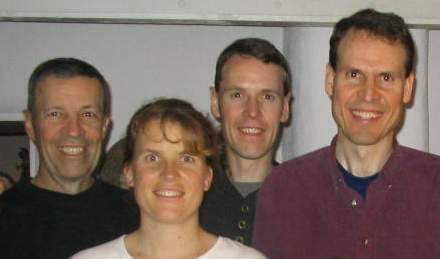 John and Maria fishing at White Pine, Co. July 28, '03.